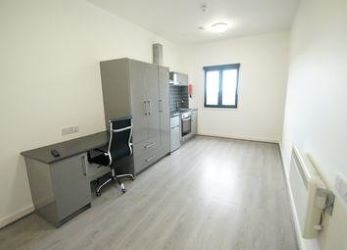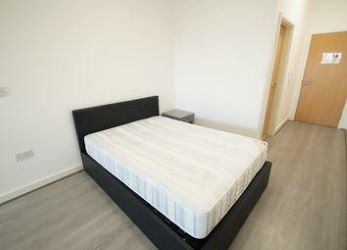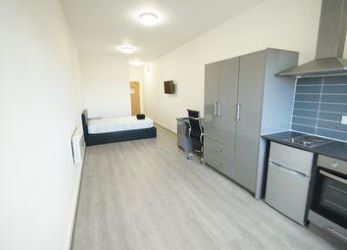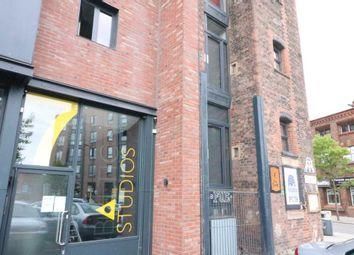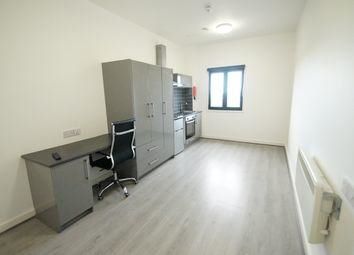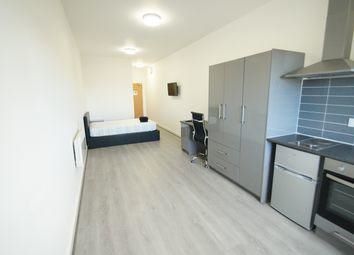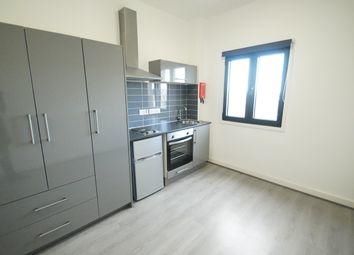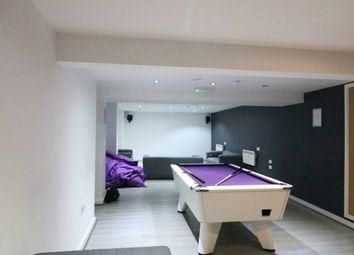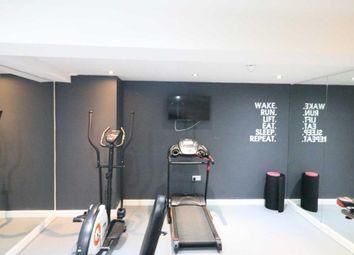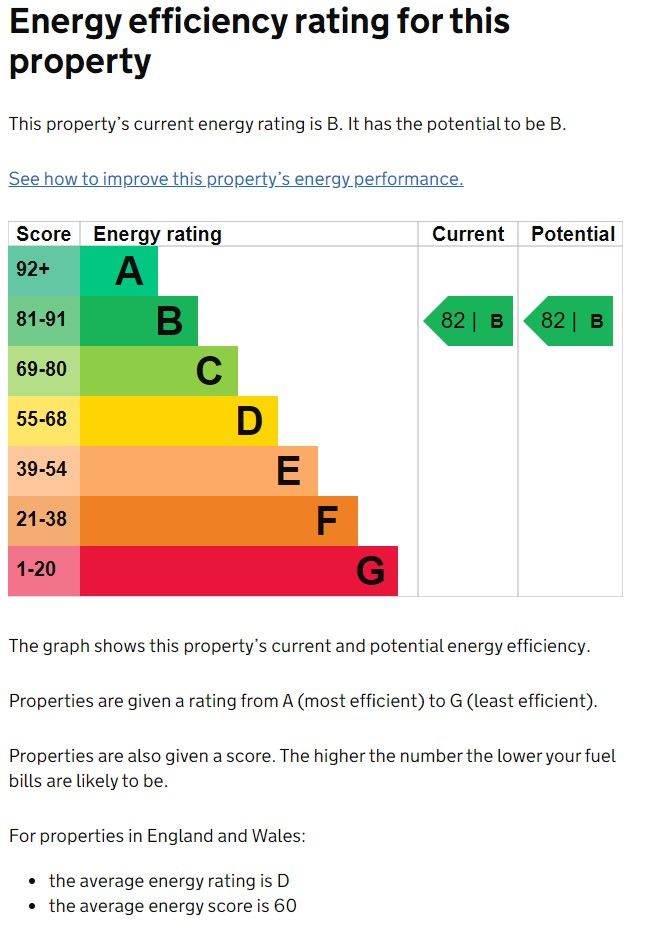 GOTO OFFER FOR SALE THIS STUDIO APPARTMENT IN LIVERPOOL.
Description
This fantastic studio comes fully furnished with fresh modern furniture, including Ottoman storage bed, built in wardrobe, chest of drawers, a bedside table and study desk. The high gloss, fitted kitchen is complete with single oven, hob, extractor fan and a fridge. While the en suite is fitted with a modern chrome shower cubicle and mixer shower. Baltic Studios also boasts wall mounted LCD flat screen TV's plus wireless connectivity to the internet and secure intercom access with all of their apartments. In addition the building also benefits from a large communal lounge with a projector TV with full Sky TV package and a pool table. There is also a gym, laundry facilities, secure bike storage, 24-hour on-site help desk and maintenance team.
Baltic Studios has the versatility to appeal to both students and young professionals alike as it is located in Liverpool's Baltic Triangle, also known as the "creative quarter" which has been named as one of the top 10 hippest places to live in the UK. This development is conveniently situated in close proximity to some of Liverpool's best attractions including Liverpool One Shopping Centre, Echo Arena, the famous Albert Docks and the popular nightlife of Ropewalks. Not to mention being extremely close to all 3 of Liverpool's leading universities as well as having both Lime Street and Liverpool Central train stations nearby. It is no surprise that Baltic Studios is in such high demand!
Home to almost 50,000 students from around the world, Liverpool is an incredibly attractive property investment destination. Due to the city's rising student population and a serious shortage of private student apartments, Liverpool's student accommodation market is growing far faster than the national average. This has led to a situation where there are excellent yields for investors in shared student accommodation, making this an investment opportunity not to be missed!
EPC Rating
CURRENT 80/82 POTENTIAL
Opening Bid and Reserve Price
This Property is subject to an undisclosed Reserve Price which in general will not be 10% more than the Opening Bid. The Reserve Price and Opening Bid can be subject to change. The Online Auction terms and conditions apply.
Comments
This property is offered for sale via Online Auction which is a flexible and buyer friendly method of purchase. The purchaser will not be exchanging contracts on the fall of the virtual hammer, but will be given 56 working days in which to exchange and complete the transaction from the date the Draft Contract is issued by the sellers solicitor.
By giving a buyer time to exchange contracts on the property, normal residential finance can be arranged. The Buyer's Premium secures the transaction and takes the property off the market. Fees paid to the Auctioneer may be considered as part of the chargeable consideration for the property and be included in the calculation for stamp duty liability. Further clarification on this must be sought from your legal representative.
The buyer will be required to give the Auctioneer authority to sign the Reservation Form on their behalf and to confirm acceptance of the Terms and Conditions prior to solicitors being instructed. Copies of the Reservation Form and all Terms and Conditions can be found in the Information Pack which can be downloaded from our website or requested from our Auctioneer.
Upon close of a successful auction, or if the vendor accepts an offer during the auction, the buyer will be required to make payment of a non-refundable Buyer's Premium of £6,600 including VAT, plus a buyer's administration charge of £354 including VAT, a total of £6,954. This secures the transaction and takes the property off the market. Any additional fees and charges over and above this will be confirmed within the terms and conditions available on the website.
The Buyer's Premium and buyer's administration charge are in addition to the final negotiated selling price.
Buyer's Administration Charge
If the Buyer Information Pack has been produced and provided by GOTO Group any successful purchaser will be required to pay £354.00 (including VAT) towards the cost of the preparation of the pack. These can then be used by your solicitor to progress the sale.
Buyer Fees
There are no other fees or charges payable to the Auctioneer however, there are other costs to consider such as:
You will need a Solicitor to act for you during the conveyancing and your Solicitor will advise you in relation to the associated costs. If you do not have a Solicitor, we can recommend the services of one of our Panel Solicitors who are all selected for their expertise in Auction Transactions. Please call the number below for more information.
Stamp Duty Land Tax (SDLT) is applicable if you buy a property or land over a certain price in England, Wales or Northern Ireland. Please click here for more information.
Energy Performance Certificate (EPCs)
An EPC is broadly like the labels provided with domestic appliances such as refrigerators and washing machines. Its purpose is to record how energy efficient a property is as a building. The certificate will provide a rating of the energy efficiency and carbon emissions of a building from A to G, where A is very efficient, and G is inefficient. The data required to allow the calculation of an EPC includes the age and construction of the building, its insulation and heating method. EPCs are produced using standard methods with standard assumptions about energy usage so that the energy efficiency of one building can easily be compared with another building of the same type. The Energy Performance of Buildings Directive (EPBD) requires that all buildings have an EPC when they are marketed for sale or for let, or when houses are newly built. EPCs are valid for 10 years, or until a newer EPC is prepared. During this period the EPC may be made available to buyers or new tenants.